Starting a work-from-home business can be scary, but staying organized and finding time to work shouldn't be!
The easiest way to get organized as a WAHM is to create a solid routine. Find the time when you work best and can have a solid block of uninterrupted time. Then go and be productive!
If you're struggling to create a routine that works with your schedule or personality, these tips can help you carve out time to be productive and focus on your work.
Create a simple daily and weekly routine for WAHMs
If you have kids at home, you'll need to squeeze work into the margins of your day, which tends to be before the kids wake up, after they go to bed, and during naps, if they still take them.
To make an effective daily routine for your new role as a WAHM, start by outlining your basic schedule.
When do you normally roll out of bed?
What time do the kids wake up?
When do you eat meals (and how much time do you spend preparing food)?
Do the kids take naps? When?
Do you have any regular appointments, sports practices, etc.?
When do you normally run errands?
Download the Organized Motherhood Time Tracker Workbook to make a basic outline of your normal week.
After you've created your current schedule, look at how you're spending your time.
Is there a way you could be more efficient? For example, do you grocery shop more than once a week?
Is there a way that you could combine activities or plan your errands on one day so that you're optimizing your time in the car (and at home)?
Also, think about when you're most productive and alert. Are you more creative at night, when you're tired? Do you focus better in the morning?
Using your current schedule as a template, plan your ideal week.
When would you like to work?
When will you spend time with your family?
Also, when will you work on household tasks, like cleaning and laundry?
As you're planning your routine, try to plan your tasks based on how you work. For example, if you're able to focus better in the morning, plan your most important tasks then. Schedule lower priority tasks when you're tired.
Make a morning routine, whether you're a morning person or a night owl
I'm not a morning person, so I completely understand your struggle to revamp your morning routine, especially if you're transitioning from your typical SAHM morning routine to a working mom routine.
But, as you were completing your weekly schedule and ideal week, you may have noticed a lack of time during the day.
If your kids are in school, you can use your days to work on your business. But if they're home, you may find that it's difficult to work when they're awake.
To make the most of your morning routine, especially if you're waking up earlier than usual, make a plan. Plan to complete your most important tasks while you're fresh and have uninterrupted time.
Set a goal for the most important thing that you need to complete.
Every day, ask yourself what ONE thing would make everything else easier. What could you do to push your business forward? Do that task first.
The last thing that you want to do is waste this precious time (especially if you rolled out of bed just to get more work done).
Plan ahead to make sure that you're using your time wisely. Then, when you're ready to work, dig in and get started on your most important goal!
Set up an evening routine that helps you the next day
By the end of the day, especially if you've been chasing kids and woke up early to work on your business, you're tired! The couch looks so much more appealing than the dishes, Netflix is calling your name, and even the thought of dragging yourself to bed is more than you can handle.
The key to starting your day off well, especially if you plan to wake early to get some work done, is to end your day well.
Even though the couch is beckoning, make sure you set yourself up for a great morning.
Some things that will help you get started the next day:
Do a quick cleanup
Finish the dishes
Switch the laundry
Set out breakfast dishes and get the coffee maker ready
Pack lunches (or set out the things you'll need)
Make sure clothes are laid out and backpacks are packed and by the door
Those tasks should only take you a few minutes, but they'll make your morning so much easier.
If you're struggling to get off the couch or even know what needs to be done before bed, I highly recommend the Make Over Your Evenings course. It's a 14 day course to create and transform your evening routine so you can start every day with success.
For more tips to create an evening routine, read How to Create an Evening Routine.
Use the best planner to stay organized as a work from home mom
The biggest obstacle for creating an effective routine for WAHMs is actually planning. Keeping track of appointments, time blocking your day, and staying focused can be so difficult when you're pulled in several different directions.
Also, other people don't always understand that you're working when you're a WAHM, so they can provide (welcome) distractions during your "work time."
Using a planner and blocking out specific work times (and what you'll actually complete during those times) can help you stay focused.
My favorite planners for WAHMs have a space to time block your day.
Physical planners
While you can fine some cheap planners at Target, some can be an investment.
Before you run out and purchase a planner, think about how you'll use it.
Do you like to plan your entire week at a time?
Or do you need a lot of space to create a detailed daily plan?
If you like to see your entire week at a glance, the Living Well Planner is a great option.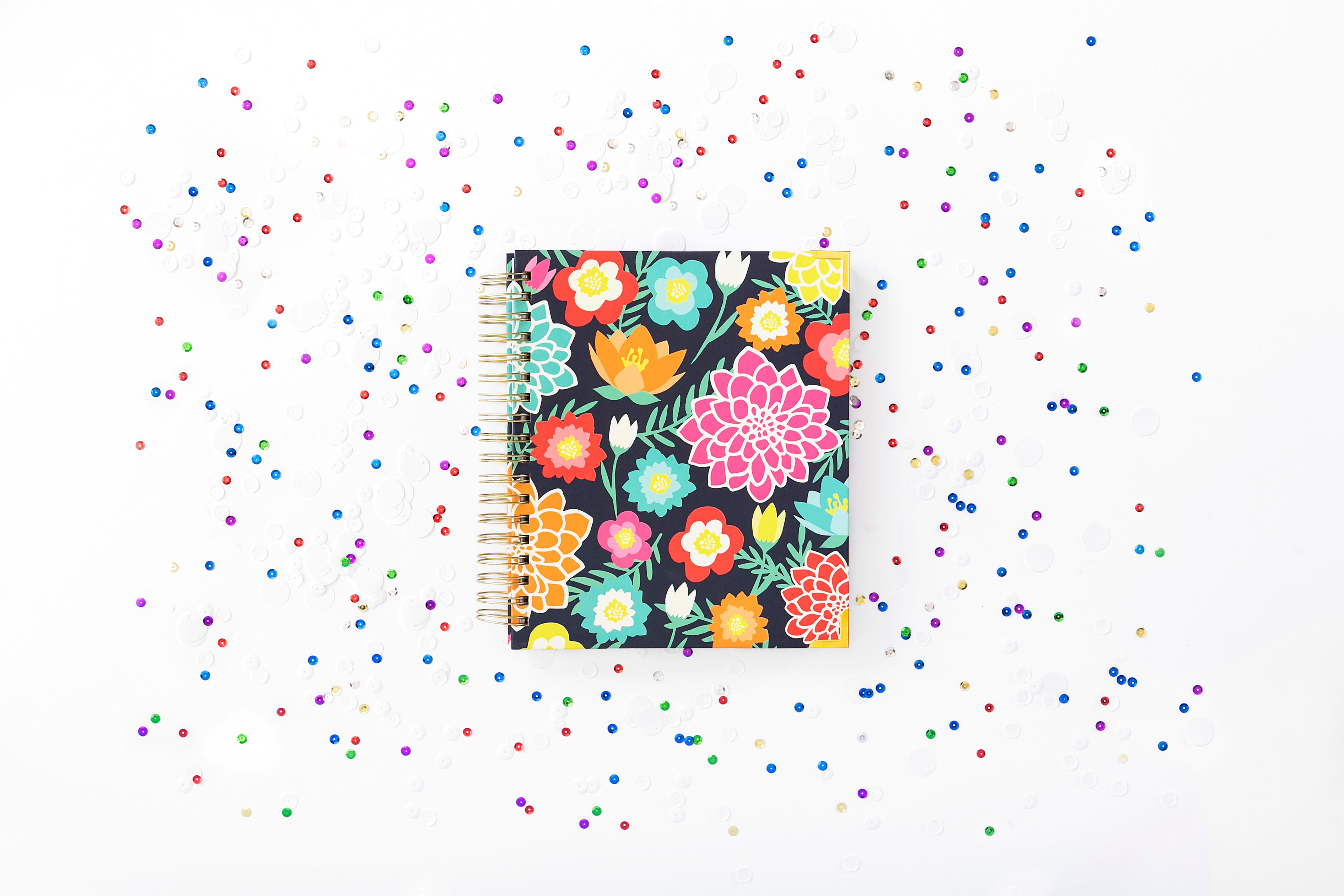 If you like to have lots of room to plan and time block your schedule each day, the Day Designer is perfect.
Printable Planners
Printable planners are more customizable than physical planners.
The Organized Motherhood Planner has daily pages for time blocking, creating a to-do list, and a weekly layout so you can plan your week at a glance.
Whether you like to time block on work days or just make a note of your to-do list on days when you're not working, this is the perfect planner for WAHMs.
Getting organized and creating a routine that works for you as a WAHM can be a challenge, but when you break down your day into mini-routines (morning, daily, and evening schedules), you'll be able to create a schedule that skyrockets your success.