Do you struggle with finding the perfect gift for everyone on your list? What if they don't like it? What if they already have one (or ten)?
Finding the perfect gift for a mom friend can be tricky. The last thing you want to do is add to the clutter in people's homes, but finding creative gifts that people might actually enjoy isn't easy.
If you're trying to find the perfect gift for your friend, I love these tried-and-true gifts that every mom will enjoy.
Happy gifting!
1. Coffee
Every mom needs coffee. And if your friend doesn't drink coffee, you could always replace this with a tea set or hot cocoa making kit.
Try getting (or making) some cute mugs (see #5 below), a fun flavor of coffee (I love these Gevalia k-cups – it's like going to a coffee shop in your home), and put it together in a cute basket.
Another cute idea to include in the "coffee basket" is a coffee grinder, a fancy milk frother, and some exotic flavored beans.
2. Experience gifts
Planning a girls' night is a great way to spend some time together in a fun environment. A night out on the town (sans kids) might be just what you need, especially if you normally plan your interactions around play-dates.
An experience gift could be as exciting as getting tickets to see a musical or concert, taking a class together, going to a "paint and pour" class, or even going to dinner and a movie.
Just doing something outside your normal routine will be appreciated.
You can find great ideas (and savings) on Groupon, too.
3. Framed picture
A couple friends have given me framed photos of us, and it's been a cherished gift. Especially if you have a cute photo from a special time or event, or if you live far from your friend, framed pictures are something to treasure.
You can also create keepsake items from SmugMug, or create your own photo website and upload all your fun memories.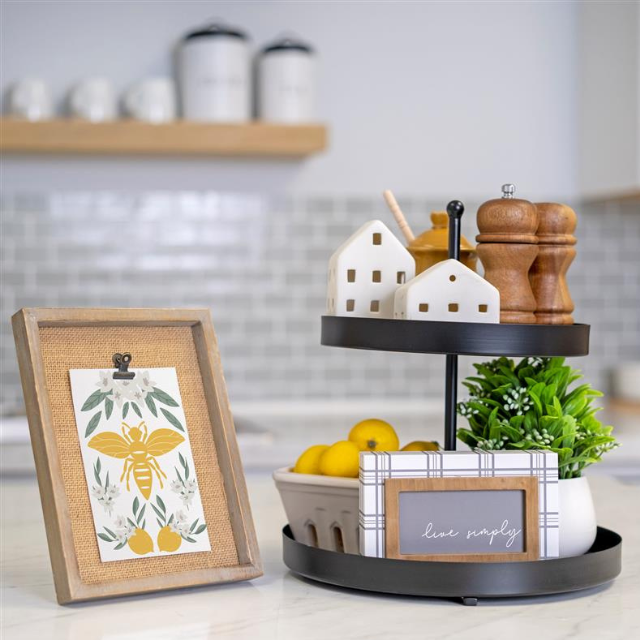 4. Mani-pedi gift certificate
Mani-pedis are a great way to de-stress, so if your friend is super stressed at work, or if she just needs to escape her house, this will be a great gift. It's also great for friends who can never find the time (or talent) to paint their own nails.
(Somehow I still haven't learned to "paint in the lines," so if your friend is anything like me, she needs a gift certificate to get a manicure!)
5. Personalized coffee mugs
I'm not creative, and I've ruined countless mugs trying to DIY handlettered coffee mugs.
However, you can can also give thoughtful mugs with inspirational phrases from the Seasonal Soul Care line at Dayspring.
If you are talented, this DIY painted mug tutorial *seems* simple. 😉
6. Practical presents
Does your friend love going to the gym but doesn't have a leak-proof water bottle? What about a bag big enough to hold her stuff? Or even a hanging makeup bag if she travels?
My sister-in-law bought me this hanging makeup organizer before I delivered my son in the hospital – perfect for keeping my stuff organized.
7. Experience in a bag
Help your friend relax at home. Some cute ideas are:
Fill a makeup bag with pretty nail polish for a DIY manicure (both Essie and OPI sell cute done-for-you nail polish sets that make pairing easy)
Make homemade bath bombs
Buy the latest cheesy romance novel, comedic relief, or inspirational book that your friend would love and a pretty bookmark.
8. Wine
Because wine.
If you have a local winery, make a day out of visiting, doing a tasting, and buying a bottle (or a case… for the discount, of course) to share.
If not, get a bottle of your friend's favorite wine, or even a subscription to a wine club so your friend can find new favorites.
Don't forget to download the free printable gift tags below!
9. Wine accessories
There are so many cute wine accessories.
From bottle stoppers, glass markers or charms, and bottle covers, the possibilities are endless.
If you're crafty, you could also make homemade glass sleeves, bottle carriers, or personalized glasses.
The Cricut mug press makes it SO EASY to personalize your own mugs and wine glasses.
Have fun putting together a cute basket of accessories (and feel free to put them to good use at your next get-together). 😉
10. Inspiration
Whether it's a book you read and know she'd love, a cute printable with an inspiring phrase that she *needs* to hear, or a coloring book with inspirational images and verses that would help her de-stress, inspirational gifts and unique stress-relief gifts are always appreciated.
What gifts have you given (or loved receiving)? Share in the comments below.
Related reading on Organized Motherhood: