The past few years have been such turbulent, anxiety-laden times on a global scale, and stress-relief gifts are on everyone's wish list. If you know another mom or someone who's been stressed or struggling lately, these are thoughtful gift ideas to help a friend or family member relax and show that you care.
Stress Relief Gift Basket for Relaxation
The best part about gift baskets is that you can completely customize them. But what should you include in a stress-relief gift basket?
These are some things I like to include in all gift baskets:
Snacks, like homemade cookies, popcorn, etc.
Drinks, like coffee or wine
Something useful, like a coffee mug
In addition, pick a theme and add some of your favorite stress-relievers, like a lavender candle, a relaxing bath bomb or epsom salts, etc.
You could even include unusual gifts like an acupressure mat, a white noise sound machine, or a gravity blanket.
For easy ideas to make the perfect gift basket, read How to Make a Gift Basket Unique HERE.
Vine Oh! Membership
Vine Oh! is a super cute wine membership that ships two bottles of wine plus other fun items, like cosmetics bags, bottle stoppers, etc. quarterly.
I actually bought a subscription for myself (to-me-from-me Mother's Day 🎉) to get a fun surprise when I was stuck at home.
If your friend or family member doesn't drink alcohol, consider a gift like herbal tea. A warm mug of tea is the perfect way to relax before bed, or a breakfast blend, cup of aged earl grey, or golden chai can help make a relaxing ambiance in the morning.
Books/Reading Subscription
For the voracious reader or someone who has eclectic taste, a reading subscription can be an amazing gift (and the ultimate stress-relief tool because it gives them an excuse to curl up and get lost in a great book).
These are my favorite reading subscription services:
However, if you want to skip the book subscription, giving a physical book or magazine is a great, fast solution to calm down and get lost in a good book.
Fiction books are a great way to escape reality and immerse yourself in someone else's life. Check out the latest new releases or grab a fiction book that you've loved in the past to give to a friend.
Non-fiction books have some great pointers for stress relief. Give a meditation book, a "conquer the world" guide, or another inspirational book.
Funny books, like Confessions of a Scary Mommy, are perfect to give to your mom friends.
Coloring books, a mindfulness journal, and other inspirational gifts are also growing in popularity, but you could also choose comical adult coloring books if you're trying to add some humor to your gift basket.
Spa Day
A visit to a health spa has tons of health benefits, but there are other ways to create a DIY gift of relaxation.
Whether you want to get a gift certificate to a spa or host a DIY spa party at home, a spa day is the perfect way to relax and relieve stress.
Crafting Supplies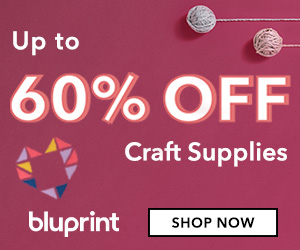 Crafting is a great way to relieve stress. Whether you're weeding your latest Cricut project, knitting, or even learning a new hobby (check out Craftsy for amazing courses on everything from cake decorating to painting).
Comfort Food/Baking Supplies/Meal Planning Membership
For me, baking, kneading, and working in the kitchen is the ultimate stress relief. However, there are different forms of stress relief that work well in the kitchen, depending your personality type.
If you're a foodie who loves to cook, Hello Fresh might be a great membership to include in a stress-relief pack.
If you want your stress reduced and you don't LOVE standing in the kitchen, slaving over the stove for hours, a different type of meal plan/subscription service, like Shipt, which brings your groceries directly to your home, or even eMeals, which creates a meal plan AND orders your groceries, might be better.
Exercise Equipment/Clothing
Exercise is a great stress reliever, but it might be a bit awkward to gift exercise equipment.
Consider a subscription box like Fit Fab Fun, which contains tons of stress-relieving gifts
Try putting together a cute gym bag with exercise supplies, like headbands, ear buds, a belt bag to hold their phone and keys while running, etc.
You could also include a workout subscription, like to BeachBody or Get Healthy U, so your friend can exercise at home or on-the-go.
Journal or Planner
Writing and planning are great ways to clear your mind and de-stress. A beautiful planner or journal is an awesome gift to help a friend make time for self-care or even just be more intentional with her time.
My favorite journals are the Write the Word journals from Cultivate What Matters. This year, I bought the set to give to my mom, mother-in-law, and sister-in-law, and then I kept the Cultivate Renewal journal to do myself as part of my morning routine.
The Write the Word journals are a beautiful addition to a self care gift basket, though.
I also love the PowerSheets goal setting planners, which are perfect for setting monthly intentions and breaking down large projects and goals, like decluttering, starting an exercise habit, etc.
Aromatherapy
I highly recommend actual aromatherapy from high-quality essential oils (I love giving Stress Away and Peace and Calming from Young Living as gifts) and a powerful diffuser that actually lasts.
However, aromatherapy doesn't have to end with diffusing oils.
You can reap the stress-relieving benefits of aromatherapy by rubbing essential oils on pressure points (wrists, back of the neck, etc.).
Make a rollerball with your favorite stress relief essential oil blends.
You can also add your favorite essential oils to products like jewelry or an essential oil diffuser for the car and create a cute basket with different ways to relieve stress on the go!
Think outside the box, too. Besides lavender oils, you can also get stress relieving lotions (Love Beauty and Planet Argan Oil and Lavender body lotion smells amazing), bath products like bath soak, body wash, or bath bombs, and more!
Beauty Supplies
I love receiving fancy shampoo for holidays, but a gift card for Sephora or Ulta is always nice, too.
However, for a more thoughtful gift that's fun to receive throughout the year, consider a subscription to BirchBox or Ipsy.
Mindfulness Gifts for Mental Health
Mindfulness gifts make a great mental wellbeing gifts.
Think of things like a journal, a vibrant meditation cushion, or a subscription to Headspace for deep breathing and meditation techniques to calm a racing mind and make peace in the present moment.
Weighted Blanket
Snuggling under a weighted blanket is like getting a warm hug.
Think of cuddly gifts like slippers, a cozy robe, an eye mask, or even a box of chamomile tea and a pretty mug, to go with the weighted blanket.
Massage
Whether you give a gift card for an actual massage or give a massage tool, like this shiatsu neck massager, back massagers, foot massagers, or even this scalp massager, a massage can quickly relieve stress.
Create a stress relief care package with heating pads, aromatherapy candles, and other helpful gifts to create a relaxing space to relieve stress at the end of a long day.
Cleaning Service
Depending on your budget, you could give a gift certificate or schedule a cleaning service to do a deep cleaning or even just a one-hour quick clean. If your budget is tight, consider offering to watch the kids for a day or even show up, cleaning supplies in hand, ready to help.
When I was moving, my sister-in-law came over and helped me declutter the basement. Between the two of us, it took a couple hours, but the results were amazing and it would've taken me DAYS to finish by myself.
There are so many sweet ways to let a friend know that you're thinking of her during stressful times. The best idea is to pick a theme do something small to show that you care.